Platform
Your cooperation
+
Mathew Tyler being President of the United States of America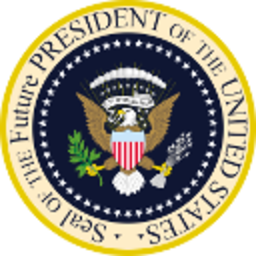 =
Within four years time,
Priorities
🗽 Women's rights ratified[1][1].
+ 💵 Reoccurring money just for being a US citizen.
+ 🥇🎖 Veterans adequately taken care of.
+ 🎓 Free modernized education.
+ ​⚕ Free modernized preventative healthcare.
+ 💲 13% flat income tax with low- to moderate-income individuals receiving earned income credit.
+
Vow
The world will not only be a measurably better place, you personally will be: happier, healthier, ideally more knowledgeable, and possibly more intelligent.
+
+
+
Vision
Whilst adhering to our ethos[1] and global goals[1], I envision a better, imperfect world[3][3][3] with a more equitable society[1][1][1][3][3][1][1], that is: sustainable, less ignorant[1], less incorrect[2][1][3], and "less idiotic"; an imperfect world where "shit"[1] is resolved correctly; a world not enslaved to Petroleum nor mired by "Global warming"[1][3]. A world where the United States of America irrefutably leads the world across the board in every major area[2] and is the greatest country in the world.
Iff[3] willing; consider, fathom, and ponder the fact that my presidential diligence including without limitation to my vision for the world is not even the surface scratched of my abilities and potential[2]; then attempt to imagine if I cared to do more.
One thing he had learned from the project was that human drivers needed to be 'less idiotic'.

— Dmitri Dolgov
[Source]
Disclaimer: Platform is currently only feasible for 2016 presidency.
"

If you can't explain it simply, you don't understand it well enough.

"

— Albert Einstein;

"

Simple-complexity

.

"

— Mathew Tyler