2016: U.S. Presidential Candidate: Mathew Tyler
If not me, than who? If not now, then when?
Vision
Whilst adhering to our ethos1 and global goals1, I envision a better, imperfect world333 with a more equitable society1113311, that is: sustainable, less ignorant1, less incorrect213, and "less idiotic;" an imperfect world where "feces"1 is resolved correctly; a world not enslaved to Petroleum nor mired by "Global warming"13 . A world where the United States of America irrefutably leads the world across the board in every major area2 and is the greatest country in the world.
Iff3 willing; consider, fathom, and ponder the fact that my presidential diligence including without limitation to my vision for the world is not even the surface scratched of my abilities and potential2; then attempt to imagine if I cared to do more.
One thing he had learned from the project was that human drivers needed to be 'less idiotic' .

— Dmitri Dolgov
Source
Ethos
If you can't explain it simply, you don't understand it well enough.

— Albert Einstein

Our planet
Us
Our sentiments
ISIS
Problem
Think of ISIS1 for what it is, a gang; similar to the Mafia.
[Jihad] recruits tend to be persons living abroad,
...Algerians living in expatriate enclaves in France, Moroccans in Spain, or Yemenis in Saudi Arabia. Despite their accomplishments, they had little standing in the host societies where they lived.
Solution
Preemptively target would be recruits2 natively and abroad with: anti[-jihad] organizations3, communities3, education, and role-models1111.

Enlist the help of would be recruits to help with the community and have the community be receptive and reciprocate; be: compassionate, engaging, friendly, and respectful.
"Why? Why does society need to foot the bill for this?"
Society has the problem with terrorists attacks.
Kindness is the language which the deaf can hear and the blind can see.

— Mark Twain

Blueprints for USA
Educate

Blueprints for the USA

270 [electoral college] ballots; the electoral college doesn't have to vote for me, only their ballots have to indicate that they did.
The world will not only be a measurably better place, you personally will be:
happier, healthier, ideally more knowledgeable, and possibly more intelligent.
+ Policy @ www.pres.me/policy
+ Global goals @ www.pres.me/globalgoals

Empower
Liberate
Global Goals
These are the United Nations Global Goals for Sustainable Development. Agreed on by our 193 countries. This is the plan. Let's get to work. Let's make it happen.
We will live in a world where nobody anywhere lives in extreme poverty.
We will live in a world where no-one goes hungry, no one wakes in the morning, asking if there will be food today.
We will live in world where no child has to die from diseases we know how to cure and where proper healthcare is a lifelong right for us all.
We will live in a world where everyone goes to school - and education gives us the knowledge and skills for a fulfilling life.
We will live in a world where all women and all girls have equal opportunities to thrive and be powerful and safe. We can't succeed if half the world is held back.
We will live in a world where all people can get clean water and proper toilets at home, at school, at work.
We will live in a world where there's sustainable energy for everyone – heat, light and power for the planet without destroying the planet.
We will live in a world where economies prosper and new wealth leads to decent jobs for everyone.
And we will live in a world where our industries, our infrastructure and our best innovations are not just used to make money – but to make all our lives better.
We will live in a world where people live in cities and communities that are safe, progressive, and support everyone who lives in them.
We will live in a world where we replace what we consume – a planet where we put back what we take out of the earth.
We will live in a world that is decisively rolling back the threat of climate change.
We will live in a world where we restore and protect the life in our oceans and seas.
We will live in a world where we restore and protect life on land - the forests, the animals, the earth itself.
We will live in a world with peace between and inside countries, where all governments are open and answer to us for what they do at home and abroad - and justice rules, with everyone equal before the law.
And we must live in a world where all countries and we, their people, work together in partnerships of all kinds, to make these global goals a reality for everyone, everywhere.
Policy
Positions
More of a Democrat than a Republicant. An advocate for the military and military veterans.
Abortion

Supports Roe v. Wade and public funding for abortion. Opposes parental notification for minors who get out-of-state abortions.

Anonymous medical records

Supports anonymous medical records available to all qualified research doctors.

Fracking

Opposes "Fracking" aka Hydraulic fracturing1.

Gay marriage

Opposes constitutional amendment banning same-sex marriage. Supports same-sex marriage; and, same federal employee benefits for same-sex couples as for married couples.

Global Warming

Opposes domestic drilling offshore and in the Arctic National Widlife Refuge.

Gun control

Staunch supporter of gun rights that wants to expedite the time it takes to purchase a gun.

North Dakota Pipeline

Staunchly opposes the North Dakota Pipeline for its disresepect to Native Americans as well as the inevitable environmental devastation.
Plans
With one chance your success will determine my success.
Test of faith.
Munificence and/or commemoration and/or reverence.
Initially a test of faith coupled with the introductions of plans33, sentiments of dislike133 might arise.
Negotiations and/or suggestions and/or revisions and/or corrections and/or renunciations and/or quitclaim by the majoritiy and/or sporadic and minimally by myself will allow, towards the last twelve or six months of my term for me to be disliked less, positivity to increase, munificence to develop and/or commemoration or reverence to occur regarding the fruition of plans.
Be the best President, ever, with the hopes of people wanting me to be the President for a minimum of four terms3; ideally a minimum of four consecutive terms.
* Note: Only in office as my genuine self; never as a politician. My being the best President is not limited to the USA, rather the best President the world has ever experienced.
Whatever you do, do it well. Do it so well that when people see you do it they will want to come back and see you do it again and they will want to bring others and show them how well you do what you do.

— Walt Disney

Job opportunities for 60-80% of USA citizens to be gainfully employed by the end of 2018. What percentage, our success of this as well as other plans is reliant on you; your willingness to cooperate as well as your desire to succeed.
If you want to succeed, if you want us to succeed, do something! Or do nothing if you'd rather fail. The choice is yours.
* Note: Plans are and will be based on: history and/or knowledge and logic.
Did Not Cooperate List
Herein henceforth notice is hereby given; choosing3 to act in defiance of me is to act in defiance of: logic, reasoning, and the plethora of knowledge that I wield.
Whilst this is neither how I want nor would like things to be, it is only when one is unreasonable with me that I become unreasonable with them1111.
Regardless if believed or not, any person that is aware of my being the future President of the United States of America and that chooses to be uncooperative with me, including without limitation to: breaking the law against me ["G.C.S.C."]["Costco"]["Nomad Goods Inc."]["Chico Police Department"]["Cinemark USA, Inc."]["Cinemark Holdings, Inc."], doing one's job, and enforcing law, will be included on this list for when, regardless of which term, I am President of the United States of America; be it: 2020, 2024, 2028, 2032, or later, I am in it until I win it.
It behooves one to not be on this list. There are no limits to the amount of times one can be on the list; increased presence on the list only increases severity. This list is eternal until resolved.
Whilst it might not always be the case and with several exceptions, currently the list is predominately comprised of entities that have violated the law, coincidentally and idiotically said violation(s) of the law were against me, the future President of the USA.
Amazon, Inc.

Andrew

(lastname TBD) [As of 2016-10-31, a stuipdvisor at Costco, Chico, CA]

Bernie Sanders

Butte County "

Superior

" "

Court

";+;

One or more additional strikes are pending.

CJ Tanner

#398 ("Security guard," "Elite Security")

Carmen Romero

Chico

Police

Department ;

One or more additional strikes are pending.

Cinemark Holdings, Inc.

;++;

One or more additional strikes are pending.

Cinemark USA, Inc.

;++;

One or more additional strikes are pending.

DOJ

;+;

One or more additional strikes are pending.

Dillon Daundivier

Dirk Potter

(Glenn County "

Superior

" "

Court

")

Doug LaMalfa

;+;

One or more additional strikes are pending.

FBI

;+;

One or more additional strikes are pending.

Gagnebin

#88 ("

Officer

," "Chico

'Police'

'Department'")
Glenn County "

Superior

" "

Court

";++++;

One or more additional strikes are pending.

Humor Rainbow, Inc.;

One or more additional strikes are pending.

Kathlyn Coller

#304 ("

Officer

," "Chico

'Police'

'Department'")

Keith

(Humor Rainbow, Inc.);

One or more additional strikes are pending.

Kickstarter, PBC

(kickstarter.com);

One or more additional strikes are pending.

Leonard Goldkind

(Butte County "

Superior

" "

Court

")

Madden

#16 ("

Officer

," "Chico

'Police'

'Department'")

Michael Braun

("Cinemark")

Nomad Goods Inc.

Peter B. Twede

(Glenn County "

Superior

" "

Court

");+;

One or more additional strikes are pending.

ROBO 3D LLC

Rob Ferguson

("Costco")

Robert Saravia

#230 ("Security guard," "Elite Security")

Robert T. Matsui

Ruby S. Neumann

(Glenn County "

Superior

" "

Court

")

"SCOTUS"

;+;

One or more additional strikes are pending.

Warran Metcon

("Cinemark")
About: Mathew Tyler
Persevering through nearly a lifetime of adversity and opposition, my life is a compilation of predominately unfortunate events which has ingrained an unparalleled amount of grit.

Personality report: Mathew Tyler
Your age, city and occupation?

Birthed in 1984, I will be 35 years of age by years end of 2019. Undisclosed location. Imperfect unbiased realist, governed by logic, reason, principles, and an unrivaled plethora of knowledge; a former Scout1133, autodidact renaissance man. Aspiring albeit imperfect, Scorpio3 gentleman. Freelance web developer.

If you've ever run for anything before, going all the way back to 2nd grade hall monitor elections?

Yearbook is probably the closest thing, a class taken Sophomore year in high school.

Why jump in at the top and try for the presidency?

Things might be bad enough for me to actually get a genuine chance; a later term if necessary, that is if the nation survives.

What would make you an ideal President?

Simplest answer, a man of principles that: genuinely cares and is able to compromise.

In-depth answer
Passionate beyond measure, adaptable like no other, wielding a plethora of knowledge that is likely only rivaled by a computer.

An unprecedented, unrivaled, uncorrupt judge. That is: honest, trustworthy, fair, just, unbiased, neutral, knowledgeable, correct approximately 93-97% of the time, a realist; with unquestionable loyalty1. That is not religious133.

According to Lumosity1, 6.2% of peers tested are potentially more capable; sadly this makes me the nation's first, last, and only genuine hope to do what is necessary; to liberate the nation from Communist rule that has befallen the land, revitalize and transform the U.S.A. into the greatest country in the world again, with irrefutable evidence.

In accordance with the Scout1 motto, "be prepared"3, an attempt to prepare for such a position, my sacrifices for the U.S.A. began when I was around thirteen years old and continue throughout my life thereafter; sacrifices that will vex for the remainder of my life.

Have you told your friends/family about this and how did they react?

Aside for the initial commonly conveyed sentiments that my qualifications are lacking, to which it's pointed out that things have transpired as they have by those allegedly with qualifications and that prior work experience does not exist until after the first term, no real disbelief nor disagreement has been conveyed.

Those who take on this challenge are unfortunately looked at as being crazy, so has that affected your decision and have you had to deal with doubters?

Courage is not the absence of fear but rather the judgment that something else is more important than fear.

— Ambrose Redmoon


Initial perceptions are that I am a simpleton and/or a crazy person, until the unfathomable realization transpires.

Having been in a traffic collision in 2014, my head has literally been checked, inside and out. Psyche, MRI, and I believe CT scan.

Contigent on context, [unsubstantiated] allegations and/or insinuations of my being "crazy" and/or "delusional" and/or anything to that affect will be regarded, at the very least, as an act of libelous and/or slanderous. 4.

Did you grow up with a family that encouraged you to explore politics?

In the literal sense, not the figurative sense like most, to aim for the stars so that even if I missed I would be amongst thee stars.

Was there a particular moment/incident that made you realize you had to take on this challenge?

Dishearteningly sorrowful, life; in an unprecedented, potentially limitless era of information, willful flagrant ignorance is a choice.

The specific instance that I knew I had to take immediate action was after "W"1 had been in office, after having a conversation with a good friend of mine I made the determination that I, Mathew Tyler am the U.S.A., the planet, and humanity's best hope.

Finish this sentence: I will become president if ______________.?

Successful completion of delegations13 that are necessary for my becoming El Presidente; thee President of the Presidents.

What are the greatest challenges that our nation faces?

The greatest challenges the U.S.A. faces are: my social ineptness, ignorance, people thinking incorrectly and/or not thinking, and uniting, correctly1.

The greatest challenge humanity faces is the atrophying of my brain; the only place plans will ever be stored.

What are your most important policy issues?

Free, modernized education1 and healthcare1, citizen dividends1, conclussion of "War on 'Terror'," "80-20 rule" (Pareto principle)1, and a 13% flat income tax1 with earned income credits for low- to moderate-income individuals and couples.

There are hundreds of people with no name recognition, no money, no popular support, no chance of winning. Why are you running?

,

1; to be the one.

Moral obligation for the survival of the species. To be the change that I want to see in the world. For the honor and the glory of saving the U.S.A. and the world, and for women .

Sadly things with the nation and the world are to a point where there is not a more competent nor capable person.

Personal struggles

?Every day of my life. During the interim of my being able to better articulate this and now, some Congressional findings for a jumping off point;

"individuals with disabilities continually encounter various forms of discrimination, including outright intentional exclusion, the discriminatory effects of architectural, transportation, and communication barriers, overprotective rules and policies, failure to make modifications to existing facilities and practices, exclusionary qualification standards and criteria, segregation, and relegation to lesser services, programs, activities, benefits, jobs, or other opportunities․" - 42 U.S.C. § 12101(a)(5)
"census data, national polls, and other studies have documented that people with disabilities, as a group, occupy an inferior status in our society, and are severely disadvantaged socially, vocationally, economically, and educationally" - 42 U.S.C. § 12101(a)(6)
"the Nation's proper goals regarding individuals with disabilities are to assure equality of opportunity, full participation, independent living, and economic self-sufficiency for such individuals" - 42 U.S.C. § 12101(a)(7)
"the continuing existence of unfair and unnecessary discrimination and prejudice denies people with disabilities the opportunity to compete on an equal basis and to pursue those opportunities for which our free society is justifiably famous, and costs the United States billions of dollars in unnecessary expenses resulting from dependency and nonproductivity." - 42 U.S.C. § 12101(a)(8)

Personal triumphs?

What is grit? Having: overcome an "obstacle"1 to be conceived, surviving parturition1, being cursed and blessed since birth with a physical disability13; despite throughout my life being told by nearly everyone that I "can't," and, in spite of every other: obstacle, hardship, adversity that I have endured, not only do I exist;

I compete, I triumph, and I am victorious

3 .

I am the literal embodiment of the pinnacle of humanity. Depending who asked, I am literally correct approximately 93-97% of the time. "Correct," which pertains to being "Free from error; true; the state of having an affirmed truth"1; not necessarily "right"1 which is subjective as it pertains to morality1.

Unique skills?

Unique skills include but are not limited to: unrivaled adaptability, ability to be genuinely empathetic2, pattern recognition and problem solving, knowledgeable, intelligent, philanthropist, governed by: logic, reason, principles, and an unrivaled plethora of knowledge; genuine virtues: unquestionable loyalty1, honest, honorable, chivalrous, gallant, physical and moral courage, prudent, diligent, fair, just, humanist, patient, decent, moral person.

Since childhood, I have lived my life with the simple goal of learning, every, thing.

Family history

?

Mother's side

: father, US Air force Master Sgt., served in both the US Army, under Patton1, and in the US Air force; fought in: WWII, Korea, and possibly Vietnam.

Father's side: father served in the US Navy and fought in WWII.

Lineage2
9 generations of my lineage ago was Thomas Stone13, a founding father of the United States of America who signed the Declaration of Independence.

7 generations of my lineage prior, English Royal blood13.
Decedents of Lumley1 which includes: Margaret De Holand (1322 - 1349 [England]) and Sir Marmaduke De Lumley (14 Sep 1314 - 26 Sep 1365 [England]) through Anne Conyers (1478 - 1536 [England]) and Lord Richard Lumley (1478 - 26 May 1510 [England]).

Decedents of Plantagenet1 which includes: Cecily Neville (3 May 1415 - 31 May 1495 [England]), Richard of York, 3rd Duke of York1, and my 16th great-grandfather, Edward IV (King [of England]) Plantagenet1.

According to 23AndMe, "Fewer Neanderthal variants than 73% of customers" equating to only 27% of 23AndMe's customers have newer, evolved genetics than me.

You said your "sacrifices for the U.S.A." began around 13. What exactly does that mean? Or were you just causally making that statement?

To prepare to be the POTUS, to be able to attempt to learn every, thing, I made the choice to essentially forgo the remainder of my childhood; at the time it was strictly for the USA, now it's also for the entire World and humanity.

You talk about "dishearteningly sorrowful, life" and other stuff. What are you trying to say?

The loneliest people are the kindest. The saddest people smile the brightest. The most damaged people are the wisest. All because they do not wish to see anyone else suffer the way they do.

— Anonymous


My life has never been easy; being genuinely empathetic causes the sorrow of others to be felt2, magnified by how the world is, and the current future of the world potentially allows for one to better understand.

With the latter in mind, having both fortitude and a plethora of knowledge to be the bearer of bad news when things go awry as often as I have been only adds to a lifetime of sorrow.

The most beautiful people we have known are those who have known defeat, known suffering, known struggle, known loss, and have found their way out of the depths. These persons have an appreciation, a sensitivity, and an understanding of life that fills them with compassion, gentleness, and a deep loving concern. Beautiful people do not just happen.

— Elisabeth Kübler-Ross


One of the greatest challenges our nation faces is your social ineptness?

Though my social ineptness is not necessarily

that

problematic and can be overcome, it's still an extra obstacle for us to overcome.

How will anything be accomplished with how lazy you are?

Easy; knowing thyself, my laziness has and is factored into all plans.

What do you bring to the table that other candidates don't?

Keen intellect, adaptability, a plethora of knowledge likely only rivaled by that of a computer, ingenious, non religious and non political; politics, and a lack of separation between religion and politics is why the world is as it is1111. Honest, unbiased, uncorrupted, fair, just, fortitude to do what is necessary, empathetic, meticulous, conscientious, and impeccable taste.

What would the first 100 days of the Tyler administration be like?

The first 100 days of the Mathew Tyler administration, mixed sentiments are anticipated and foreseen, both liking and disliking.

I looked at your platform. When you say all fuel stations must be full-service, does this mean all gas stations must have someone to pump the gas and wipe the windows? Why is this important?

Some states already have this; having this

should

create more job opportunities which

should

improve both mental health and the community.

Can you explain why you want to legal force against public servants and what this would mean?

Some states already have similar laws1; while I haven't looked into all of them, Indiana's1 seems like a good one to me. That would be just what it says.

If teachers are chosen from the top 10 percent of graduates, what would happen to other people who majored in education but didn't score the grades for whatever reason (such as trying to work and go to school at same time)?

The same thing that happens in Finland. Currently I have no reason to believe it needs to differ.
Political Tests
You're on the left and libertarian spectrum of the political compass! You question authority and are deeply distrustful of hierarchy. You believe strongly in personal liberty and individual freedoms. You strongly believe in a self-governed and non-hierarchical society with maximum individual freedoms for all. You support women's rights, gay rights, and liberal attitudes on sex. You, however, favor collectively owned property and an economy that guarantees equality and opportunity. You believe in strong communities and favor a cooperative economy over dog eat dog capitalism. You're a lefty, but you hate big government just as much as the next libertarian!
Left-liberalism (Social Liberalism): Individuals in this quadrant seek to uphold individual liberty while taxing the market to provide social benefits for those in need. They tend to see themselves as seeking balance between individual liberty and social justice, and to be in favor of multiculturalism, secular government, and international cooperation. While they are typically skeptical of state involvement in social affairs, they nevertheless see a legitimate role for the state in combating discrimination and ensuring equal treatment.
Attributions
Last wishes
Upon my death, when I can no longer be revived, I want and wish for my body/remains/remnants to be put onto a Spacecraft, by myself and have the Spacecraft sent to the edge of the universe or as far away from this foresaken planet as possible.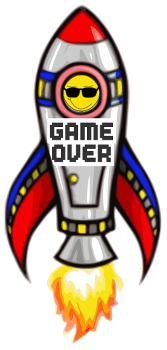 If you can't explain it simply, you don't understand it well enough.

— Albert Einstein

The simple-complexity.

— Mathew L. Tyler