Mr. Mathew Tyler, 2020 U.S.A. Presidential candidate
Deliverance, 45th President of the U.S.A. lawfully removed from office.

Learn more
🗽 Women's rights ratified, ratification of "CEDAW" and "ERA"
⚕ Deliverance of a cure for cancer(s) and vaccinationǂ; what can I say? I am and get bored...
🎖 Veterans adequately taken care of
💵 Job opportunities for U.S.A. citizens
💵 Reoccurring money just for being a U.S.A. citizen
🎓 Free modernized education
⚕ Free modernized preventative healthcare
💲 13% flat income tax
ǂ Whilst currently Mr. Mathew Tyler knows and has the aforementioned cure, Mr. Mathew Tyler presently lacks the: ability, desire to release it other than as "P.O.T.U.S.," and means to manufacture the aforementioned cure himself; which is and will ever be kept in Mr. Mathew Tyler's own brain, never anywhere else. The aforementioned cure will also act as a vaccination against possible future cancer(s).
Vision
Whilst adhering to our ethos[1] and global goals[1], I envision a better, imperfect world[3][3][3] with a more equitable society[1][1][1][3][3][1][1], that is: sustainable, less ignorant[1], less incorrect[2][1][3], and "less idiotic"; an imperfect world where "shit"[1] is resolved correctly; a world not enslaved to Petroleum nor mired by "Climate change"[1][3]. A world where the United States of America irrefutably leads the world across the board in every major area[2] and is the greatest country in the world.
Iff[3] willing; consider, fathom, and ponder the fact that my presidential diligence including without limitation to my vision for the world is not even the surface scratched of my abilities and potential[2]; then attempt to imagine if I cared to do more.
One thing he had learned from the project was that human drivers needed to be 'less idiotic'.

— Dmitri Dolgov
[Source]
Mr. Mathew Tyler. President. 2020.
Will you help by telling another person this, because getting into office is one thing I can't do alone?
Unite with me, together
we can

make happen what no one ever has!
United we stand, divided we fall.

— John Dickinson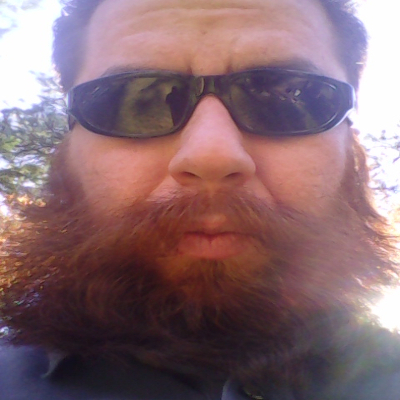 "

If you can't explain it simply, you don't understand it well enough.

"

— Albert Einstein;

"

Simple-complexity

.

"

— Mathew Tyler