Mr. Mathew Tyler, 2020 USA Presidential candidate
Deliverance, 45th President of the U.S.A. lawfully removed from office.

Learn more
#FutureForAll; i.e., I believe that if genuinely had/given my 15 minutes of inernational fame/time whatever, ideally prime time USA, that the vast majority of people would choose and/or consider me for POTUS; My policy. Disbelieve me? Disagree with me? Disprove me.
Mr. Mathew Tyler, the man with the plans for a more equitable society with sustainable:
🗽 Women's rights ratified, ratification of "CEDAW" and "ERA;" and
⚕ Deliverance of Mr. Mathew Tyler's cure/vaccine for cancerǂ; what can I say? I am and get bored...; and
🎖 Veterans adequately taken care of; and
💵 Job opportunities for USA citizens; and
💵 Minimum wage increased by 60% nationally; and
💵 Reoccurring money just for being a USA citizen; and
🎓 Free modernized education; and
⚕ Free modernized preventative healthcare; and
📃🔫 Staunch defender and proponent of the USA Constitution; and
⚖ Restoration of genuine: law, order, and justice; and
💲 13% flat income tax; and

More!
Out of all of the people and creatures in existence, how many people and creatures are you willing to let needlessly be afflicted and/or die from cancer? How many of your loved ones or will you do something about it? #FutureForAll.
ǂ Whilst currently Mr. Mathew Tyler knows and has the aforementioned cure, presently Mr. Mathew Tyler lacks: the ability, desire to release it other than as "P.O.T.U.S.," and the means to manufacture the aforementioned cure himself; which is and will ever be kept in Mr. Mathew Tyler's own brain, never anywhere else. The aforementioned cure will also act as a vaccination against possible future cancer(s). Deliverance of the aforementioned cure is one thing Mr. Mathew Tyler is unwilling to compromise nor negotiate.
Mr. Mathew Tyler is well aware of how the world works; e.g., Alphabet's Google using Mr. Mathew Tyler's plan to eliminate ISIS without giving any kind of attribution nor credit to Mr. Mathew Tyler; which is why Mr. Mathew Tyler will only deliver the aforementioned cure upon being POTUS; a cure of such value has to be protected from monopolies, from Corporations that would otherwise not use the aforementioned cure for the greater good, rather for their own self interest(s); because Corporations are not humans.
Vision
Whilst adhering to our ethos[1] and global goals[1], I envision a better, imperfect world[3][3][3] with a more equitable society[1][1][1][3][3][1][1], that is: sustainable, less ignorant[1], less incorrect[2][1][3], and "less idiotic"; an imperfect world where "shit"[1] is handled correctly; a world not enslaved to Petroleum nor mired by "Global warming"[1][3]. A world where the United States of America irrefutably leads the world across the board in every major area[2] and is the greatest country in the world.
Iff[3] willing; consider, fathom, and ponder the fact that my presidential diligence including without limitation to my vision for the world is not even the surface scratched of my abilities and potential[2]; then attempt to imagine if I cared to do more.
One thing he had learned from the project was that human drivers needed to be 'less idiotic'.

— Dmitri Dolgov
[Source]
Mr. Mathew Tyler. President. 2020.
Will you help by sharing this with another person, because getting into office is one thing I can't do alone?
Unite with me, together
we can

succeed together!
United we stand, divided we fall.

— John Dickinson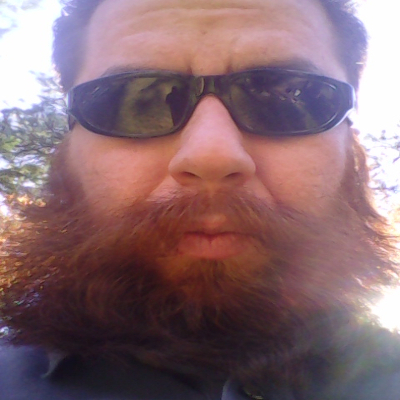 If you can't explain it simply, you don't understand it well enough.

— Albert Einstein

The simple-complexity.

— Mr. Mathew L. Tyler